Update: Thingies and Thing Authors unite!
Katrina over at Callapidder Days reports that as a result of my post/announcement last Friday, over 55 authors have signed up to give away a total of around 110 books.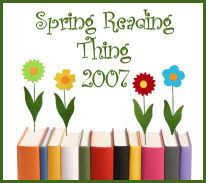 Katrina will be doing the giveaways on her blog every Saturday for the next ten weeks.
You Thing Authors who hear from the Thingy who received your book--do let me know. It would be fun to post some of the e-mails (anonymous e-mailer, and with permission).