On this day before Thanksgiving, I am practically brain dead, finishing Crimson Eve (third in the Kanner Lake series). We are in our Coeur d'Alene home for the holidays. My wonderful husband has been doing all the food shopping, all the errands and running around while I've been writing. One thing I'm thankful for is an incredible husband!
It looks like fall here, not yet winter. Sometimes we have snow by Thanksgiving, but not this year. The temperature has been very mild--getting up to about 48 degrees.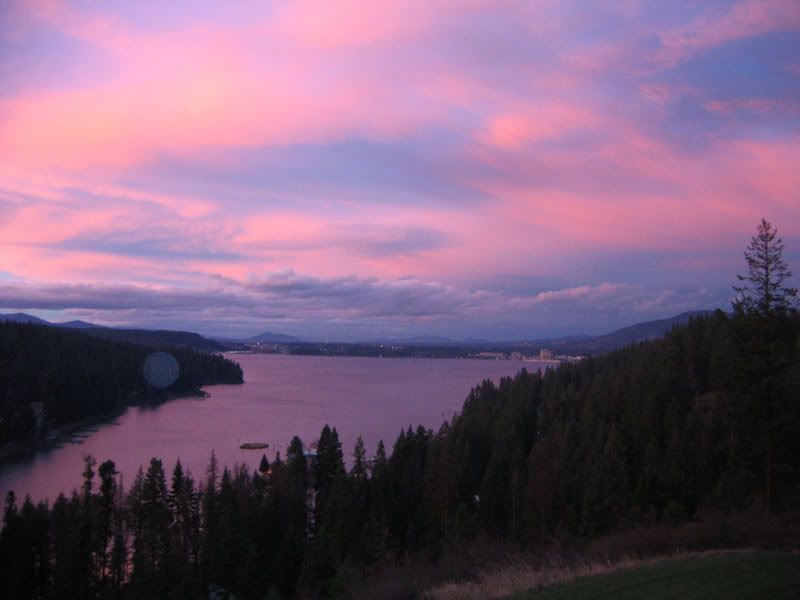 And so I leave you with some pictures of fall, taken on our property. Trees on various sides of the house, those that have lost leaves and those who boast them all year 'round. Spindly branches waiting to collect snow. And the view from our backyard at sunset. (See why I named the first Kanner Lake book Violet Dawn?)
At Thanksgiving, I am grateful for many, many things. One of the wonderful things in my life are all you BGs. You are my fellow writers, my readers, my partners in crime, my friends. On this Thanksgiving I wish you and your families health and hope and happiness. Most of all I wish you the personal faith and knowledge that whatever happens on this earth--Jesus remains Lord.


And that is truly something to be thankful for.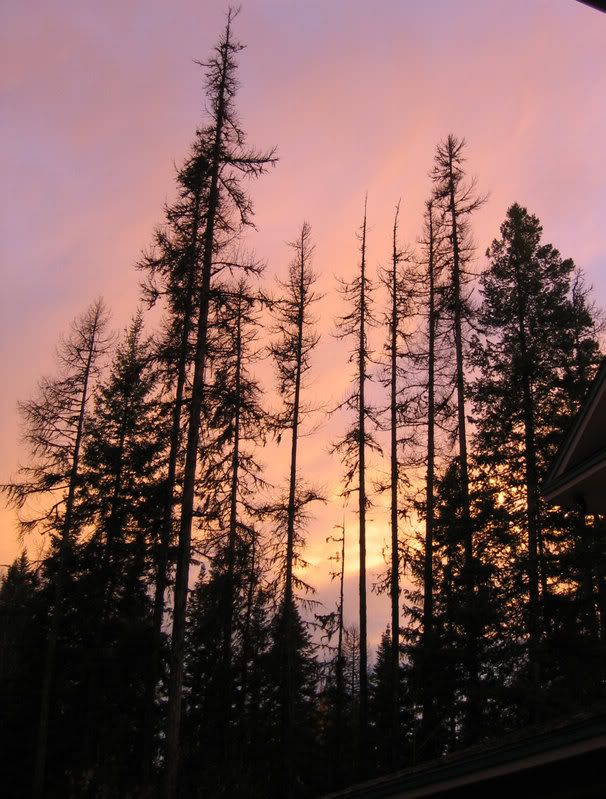 BGs, I will be back next Monday. Happy Thanksgiving!